Wednesday, June 2, 2021
Wednesday, June 2, 2021, 

9:00 ET to 10:30 ET
Climate Policy 1 
Environmental Impacts of Fossil Fuel Supply
Drill, Baby, Drill: Resource Shocks and Fertility in Indonesia - Paul Brehm, Oberlin College

Incomplete Environmental Regulation and Spatial Misallocation in the Offshore Oil and Gas Industry - Nicholas Vreugdenhil, Arizona State University


Pipeline and Property Values: A Nationwide Hedonic Analysis of Pipeline Accidents Over the Past Three Decades - Nieyan Cheng, Iowa State University

The Economic Consequences of Local Natural Gas Leaks: Evidence from Massachusetts Housing Market - Pengfei Liu, University of Rhode Island
Environmental Regulation
Effectiveness of Command-and-Control in Mitigating Industrial Pollution: Evidence from Environmental Regulation in India - Ashish Tyagi, Frankfurt School of Finance & Management

Environmental Regulation and Product Quality: Evidence from Chinese Exporters - Longzhou Wang, University of Calgary

The Reallocation Effect of Emissions Cap-and-Trade: Evidence from China - Hao Zhao, Chapman University

The Role of Market Structure in Regulating Externalities: Evidence from the U.S. Shale Boom - Mark Agerton, University of California, Davis
Water 1
Endogenous Water Rates and Consumer Response - Steven Smith, Colorado School of Mines

Unintended Consequences of Latrine Construction: Externalities on Water Quality and Health in India - Kazuki Motohashi, Tufts University

Can electricity rebates modify groundwater pumping behaviors? Evidence from a pilot study in Punjab, India - Archisman Mitra, International Water Management Institute

Water Reliability Improvement in Jordan: An Impact Evaluation - Marc Jeuland, Duke University
Valuing Risk Reductions
Sorting over the Dual Risk of Coastal Housing Market

 - Zhenshan Chen, University of Connecticut

Sorting For Life: Mortality and House Prices - Sophie Mathes, FGV EPGE

Climate Change, Large Risks, Small Risks, and the Value per Statistical Life - Milan Scasny, Charles University Prague

Natural Disasters and climate change beliefs: the role of distance and prior beliefs - Daniel Osberghaus, Centre for European Economic Research (ZEW) Mannheim
Electricity Markets and Consumption
Pricing the pump - Louis Preonas, University of Maryland

Decomposing the Effect of Renewables on the Electricity Sector - Matt Woerman, University of Massachusetts - Amherst

The Economic Costs of NIMBYism: Evidence from Renewable Energy Projects - Stephen Jarvis, University of California, Berkeley

Inequitable and Heterogeneous Impacts on Electricity Consumption from COVID-19 Mitigation Measures: Evidence from consumers and businesses - Lucy Qiu, University of Maryland, College Park
Wednesday, June 2, 2021, 11:00 ET to 12:30 ET
Environment and Development
Willingness to pay for cooking fuels: results from a contingent valuation experiment in urban Kenya and Tanzania - Ipsita Das, Duke University

Is rural to urban migration a driver of environmental change? Assessing responses to rural outmigration in Uganda - Julia Brewer, University of British Columbia

Gendered Time-Saving Benefits of LPG Stoves - Jennifer Meyer, Franklin and Marshall College

Are poorer Mexicans exposed to worse air quality? Long-term Evidence from Satellite Imaging Data - Lopamudra Chakraborti, CIDE
Voluntary Environmental Programs and Actions
Climate Impacts 1
A Unifying Approach to Measuring Climate Change Impacts and Adaptation - Noah Miller, University of Southern California

Effects of climate change impacts on costs of forest carbon sequestration - Alla Golub, Purdue University

Global food prices, local weather, and migration in Sub-Saharan Africa - Barbora Sedova, 

Potsdam Institute for Climate Impact Research (PIK)

The Network Effects of Climate Change: Evidence from Airline Delays - David Adler, Carnegie Mellon University 
Climate Policy 2
Optimal carbon taxation under oligopoly: An application to commercial aviation - Diego Cardoso, Cornell University

Induced Innovation Effect through Corporate Ownership Networks: Evidence from China's Carbon ETS - Yang Zheng, London School of Economics

Attribute Production and Technical Change - 

Asa Watten, Michigan State University

Toxic Hotspots from Market Design in Regional Climate Policy - Brittany Tarufelli, Louisiana State University
Conservation 1
Conservation with Co-Benefits - Renato Molina, University of Miami

Does land conservation raise taxes? Evidence from New England cities and towns - Alexey Kalinin, Harvard University

Habitat Loss and the Risk of Disease Outbreak - Edward Barbier, Colorado State University
Pollution and Health 1
Environmental regulations, air pollution, and infant mortality in India: A reexamination - Olexiy Kyrychenko, CERGE-EI

Sustainable Agriculture, Residue Burning, and Urban Infant Mortality: Evidence from Mexico - Joel Ferguson, University of California, Berkeley

Beyond The Haze: Air Pollution and Student Absenteeism - Evidence from India - Tejendra Pratap Singh, 

Georgia State University

Can Air Pollution Save Lives? The Impacts of Air Quality on Risky Behavior - Yau-Huo Shr, National Taiwan University
Wednesday, June 2, 2021,14:00 ET to 15:30 ET
Climate Impacts 2
Introduction to the National Climate Assessment and the Integration of Economic Analyses - Austin

Scheetz

, U.S. Global Change Research Program
Health, climate, and agriculture: A case study of childhood cancer in Brazil's Amazon and Cerrado biomes - Marin Skidmore, University of Wisconsin, Madison
Hospitalized in the Heat of the Moment:  Individual and Regional Risk Factors for the Health of the Elderly - Hannah Klauber, Mercator Research Institute on Global Commons and Climate Change (MCC)
Heat and Violent Behavior in Prison: Evidence from Mississippi - Nicholas Sanders, Cornell University
Climate Policy 3
Green bonds, short-termism, and climate policy - Julien Daubanes, University of Geneva
The Global Climate Game - R.J.R.K. Heijmans, Tilburg University
Network charges and firm location choice - Kinga Tchorzewska, Centre for European Economic Research (ZEW) Mannheim
Climate Policy, Financial Frictions, and Transition Risk - Givi Melkadze, Georgia State University
Session Chair: Garth Heutel, Georgia State University
Trade and Environment
North-South Displacement Effects of Environmental Regulation: The Case of Battery Recycling - Shinsuke Tanaka, Tufts University
Does International Trade Drive Manufacturers to Go Green? Firm-level Evidence from China - Liqun Zhuge, Boston University
Environmental Standard, Waste Backhaul and Maritime Trade - Xiting Zhuang, University of Connecticut
The Impact of Piracy on Global Shipping - Gavin McDonald, University of California
Pricing, Information and Energy Demand
RCTs Against the Machine: Can ML prediction methods recover experimental treatment effects? - Brian Prest, Resources for the Future
Lights out in California: The effect of wildfire-related electricity outages on electrification - Cody Warner, University of California, Berkeley
'Pay-Later' vs. 'Pay-As-You-Go': Experimental Evidence on Present-Biased Overconsumption and the Importance of Timing - Madeline Werthschulte, ZEW Mannheim
How Do Consumers Respond to Price Complexity? Experimental Evidence from the Power Sector - Grant Jacobsen, University of Oregon
Electricity Markets
Long-Run Electricity Market Dynamics - Christopher Holt, University of Maryland at College Park

Wiring America: The Short- and Long-Run Effects of Electricity Grid Expansion

 - 

Gaurav Doshi, University of Wisconsin, Madison

Electricity Market Restructuring and Retail Rates - Greg Upton, LSU
Multi-Product Firms in Electricity Markets: Implications for Climate Policy - Jesse Buchsbaum, UC Berkeley
Session Chair: Catie Hausman, University of Michigan-Ann Arbor
Environmental Justice 
The distributional benefits of emission reductions from renewable energy - Daniel Kaffine, University of Colorado, Boulder
The distributional effects of floods on property prices - Daniel Brent, Pennsylvania State University
Economic Opportunity and the Environment - John Voorheis, US Census Bureau
More than a Nuisance: The Distributional Impact of Sea Level Rise on Commute Times in Miami, FL by race and income - Glenn Sheriff, Arizona State University
Wednesday, June 2, 2021,16:00 ET to 17:30 ET
Wildfires and the Environment
Wildfires, Smoky Days and Labor Supply - Ron Chan, University of Manchester
The Impacts of Wildfires and Wildfire-induced Air Pollution on Housing Prices in the United States -

Zeying Huang

, Michigan State University
Wildfire and Establishment Sales - Zhiyun Li, Cornell University
The distributional Incidence of Wildfire Hazard - Matthew Wibbenmeyer, Resources for the Future
Environmental Impacts of Energy
Valuing Benefits and Amenities
Using Economic Experiments to Assess Validity of Stated Preference Contingent Behavior Responses - Lusi Xie, University of Alberta
What Are the Benefits of a Subway in Mumbai? - Maureen Cropper, University of Maryland
Spatial Sorting, Agglomeration Economies, and Travel Cost Endogeneity in Recreation Demand Models - Jacob Bradt, Harvard Kennedy School
Cognitive Capacity, Mental Well-being, and the Local Environment: Evidence from Urban India in the time of COVID - Jamie Mullins, University of Massachusetts - Amherst
Renewable Energy 1
Municipal Building Codes and the Adoption of Solar Photovoltaics - Bela Figge, Georgia State University
Dynamic Costs and Market Power: Rooftop Solar Penetration in Western Australia - Akshaya Jha, Carnegie Mellon University
The Welfare Effects of Solar Panel Tariffs - Todd Gerarden, Cornell University
Income and racial disparities in financial returns from solar PV deployment - Christine Crago, University of Massachusetts - Amherst
Climate Impacts 3
Natural Disaster and Schooling: Evidence from Satellite-based Flood Constructs and School Census Data in Bangladesh - Mohammad Mainul Hoque, Bangladesh Institute of Development Studies
The Nuisance of Flooding: A Hedonic Analysis of Flood Risk Impacts in Miami Beach, Florida - Jessica Balukas, ICF
Climate change increases resource-constrained immobility - Hélène Benveniste, Princeton University
From Micro-level Weather Shocks to Macroeconomic Impacts - Anthony Harding, Harvard University
Wednesday, June 2, 2021,19:00 ET to 20:30 ET

AERE Networking Event and Awards - Sponsored by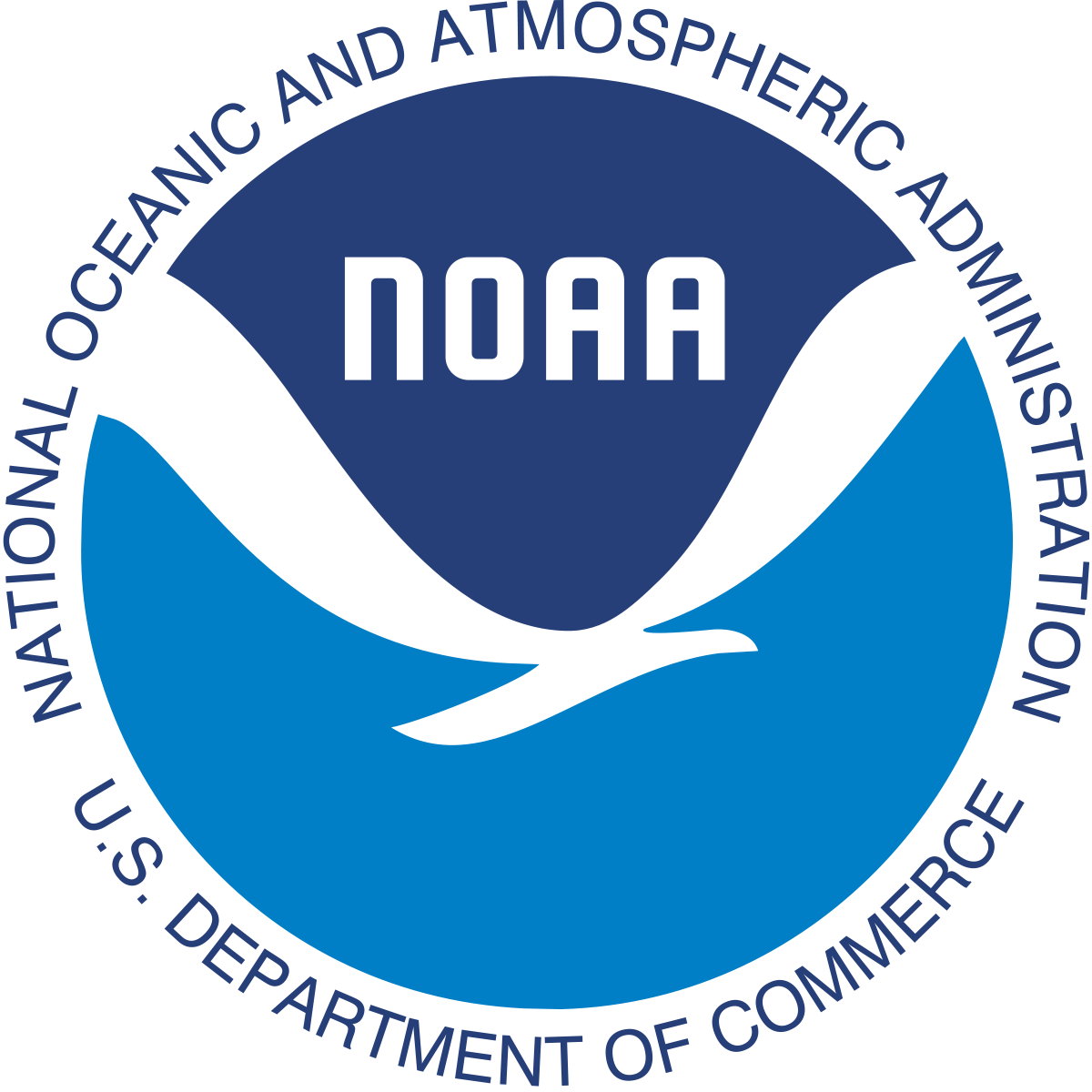 The event will be held using Gatherly, a spatial video chat platform that lets you interact like you would in person. Use a room map to network freely before and after the formal program, which will be broadcast (audio and video) to everyone in the room.
7:00 – 7:30 pm ET – Mingle and Mix

7:30 – 8:30 pm ET – Formal Awards Program
---
Thursday, June 3, 2021

Innovation and Technology Adoption
Innovation for Social Progress: When Imperfect Appropriability Meets Incorrect Prices - Jacquelyn Pless, Massachusetts Institute of Technology
Patent Protection and the Transition to Clean Technology - Isabel Hovdahl, Norwegian School of Economics (NHH)
Technology Transitions and the Timing of Environmental Policy: Evidence from Efficient Lighting - Sarah Armitage, Harvard University
Patents and P2: Innovation and Technology Adoption for Environmental Improvements - Donna Ramirez Harrington, University of Vermont
Pollution, Education and Productivity
Unconventional Oil and Gas Development and Student Performance on Standardized Tests - Gal Koss, Colorado State University
Non-Occupational Pesticide Exposure and Academic Achievement: School-Level Evidence from California - Andrew Chia, Harvard University
Productivity Loss amid Invisible Pollution - Yun Qiu, Jinan University
The Long-Run Spillover Effects of Pollution: How Exposure to Lead Affects Everyone in the Classroom - Ludovica Gazze, University of Warwick
Pollution Monitoring and Polluter Response
Climate Policy 4
Unilateral carbon policies and electricity trade - Yuting Yang, University of New Mexico
Optimal climate policy in the face of tipping points and asset stranding - Frank Venmans, London School of Economics
Endogenous climate policy, systemic risk and asset stranding - Achim Hagen, Resource Economics Group, Humboldt-Universität zu Berlin, and Berlin School of Economics
Climate policy uncertainty and firms' and investors' behavior - Pier Basaglia, University of Hamburg
Resilience and Adaptation
Offices, malls and parks provide heat relief in the rich urban tropics - Rhita Simorangkir, National University of Singapore
Adaptation to Natural Disasters by Better Information: Evidence from the Home Seller Disclosure Requirement - Seunghoon Lee, University of Chicago
Beyond Beach Width: Assessing the Capitalization of Dune System Attributes in Property Values - Ethan Addicott, Yale University
Agrobiodiversity and Resilience to Climate Change in the Euro-Mediterranean Region: a Ricardian Analysis - Lea Nicita, Yale University
Environmental Justice and Inequality
When Does "Not in My Backyard" Make Matters Worse? Environmental Justice Concerns in Solid Waste Disposal - Phuong Ho, Norwegian School of Economics (NHH)
Natural Resources and Inequality: Evidence from the US States - Loujaina Abdelwahed, Cooper Union
Energy Insecurity in Redlined America - Justin Kirkpatrick, Michigan State University
 
Thursday, June 3, 2021, 11

:00 ET to 12:30 ET
Keynote address by Professor Joseph Shapiro of the University of California at Berkeley

Title: Costs, Benefits, and Incidence of Environmental Policy in the Twenty-First Century

Description: 
This paper discusses four hypotheses about US pollution over the last half-century. First, air and water pollution have declined substantially, though greenhouse gas pollution has not. Second, environmental policy has caused a large share of the decreases in pollution. Third, many regulations of air and drinking water pollution have meaningfully increased social welfare, though evidence for welfare gains from surface water quality regulation is less systematic. Fourth, while the distribution of pollution across social groups is sharply unequal, market-based environmental policies do not systematically improve or worsen this inequality relative to traditional policy tools. Evidence is strongest for the first hypothesis, and I discuss recent innovations in methods and data around the other three hypotheses.
Thursday, June 3, 2021, 12

:30 ET to 2:00 ET
AERE Lunch Match-Up program Sponsored by 


Both graduate students and non-graduate students who are attending the conference are invited to sign up by Monday, May 31, at 10:00 A.M. EDT. Graduate student AERE attendees and non-grad student attendees will be matched randomly (up to a total of 150 lunch match-up participants) for a virtual chat over meals you'll each order with Uber Eats Vouchers that AERE will provide.  Then the matched groups will be connected and the nongraduate student invited to make the connection.

Thursday, June 3, 2021, 14

:00 ET to 15:30 ET
Regulating Mobile Sources

 

The Effects of Heavy-Duty Vehicle Fuel Economy Standards - Stephanie Weber, Yale University
Experimenting with Mobility Pricing in Switzerland - Beat Hintermann, University of Basel
Does air pollution lead to road accidents? Evidence from California - Apar G C, Washington State University
Regulating Untaxable Externalities: Evidence from Vehicle Air Pollutiontion - James Sallee, University of California, Berkeley
Political Economy and Environmental Activism
The political economy of subsidy removal: Theory and empirical evidence of fossil-fuel subsidy removal in presidential democracies - Mariza Montes de Oca León, German Institute for Economic Research (DIW Berlin) 
The Economic Cost of Populism in Developing Countries: Evidence from 'gas price holidays' in Brazil - Claudio Lucinda, universidade de sao paulo
Paying at the Pump and the Ballot Box: Electoral Penalties of Motor Fuels Taxes - Andrew Waxman, University of Texas at Austin 
Environmental Activism in the Age of Polarization -

John Maxwell

, 

Indiana University
Valuing Benefits with Surveys

Distributional policy impacts, WTP-WTA disparities, and the Kaldor-Hicks tests in BCA

 - Zachary Brown, North Carolina State University
A comparison of mail and online surveys for eliciting homeowners' willingness to pay for reducing wildfire risk to their houses - Jose Sanchez, US Forest Service, Pacific Southwest Research Station
Effects of the location of perceived consequentiality elicitation  in a discrete choice experiment survey - Ewa Zawojska, University of Warsaw
Do You Know Who's Answering Your Survey?  Expanding Threats to the Integrity of Online Panel Data in Environmental and Resource Economics - Robert Johnston, Clark University
Marine Resources and Fisheries
Econometric Cost Models for Restoration Planning: An Application to Fish Passage Barriers in the Pacific Northwest - Braeden Van Deynze, University of Washington
Spatial-dynamic model of commercial fishermen trip decision-making - Xiurou Wu, University of California, Davis
Local economic and environmental impacts of marine reserves in rural coastal economies - Amanda Lindsay, Luther College
Risk, restrictive quotas, and income smoothing -

Robbert Schaap

, Heidelberg University
Do observers make fishers better conservationists? - Jennifer Raynor, 

Wesleyan University
Climate Adaptation 1
Flood risks and the capitalization of climate adaptation: Evidence from levee construction - Haoluan Wang, University of Maryland, College Park

Wetlands, Flooding, and the Clean Water Act

 - Hannah Druckenmiller, University of California, Berkeley
Incentivizing Social Learning for the Diffusion of Climate-Smart Agricultural Techniques - Tung Nguyen Huy, Tilburg University
Heat Adaptation and Human Performance in a Warming Climate - Steven Sexton, Duke University
Thursday, June 3, 2021, 16

:00 ET to 17:30 ET
Using New Data Sources to Value Recreation - Sponsored by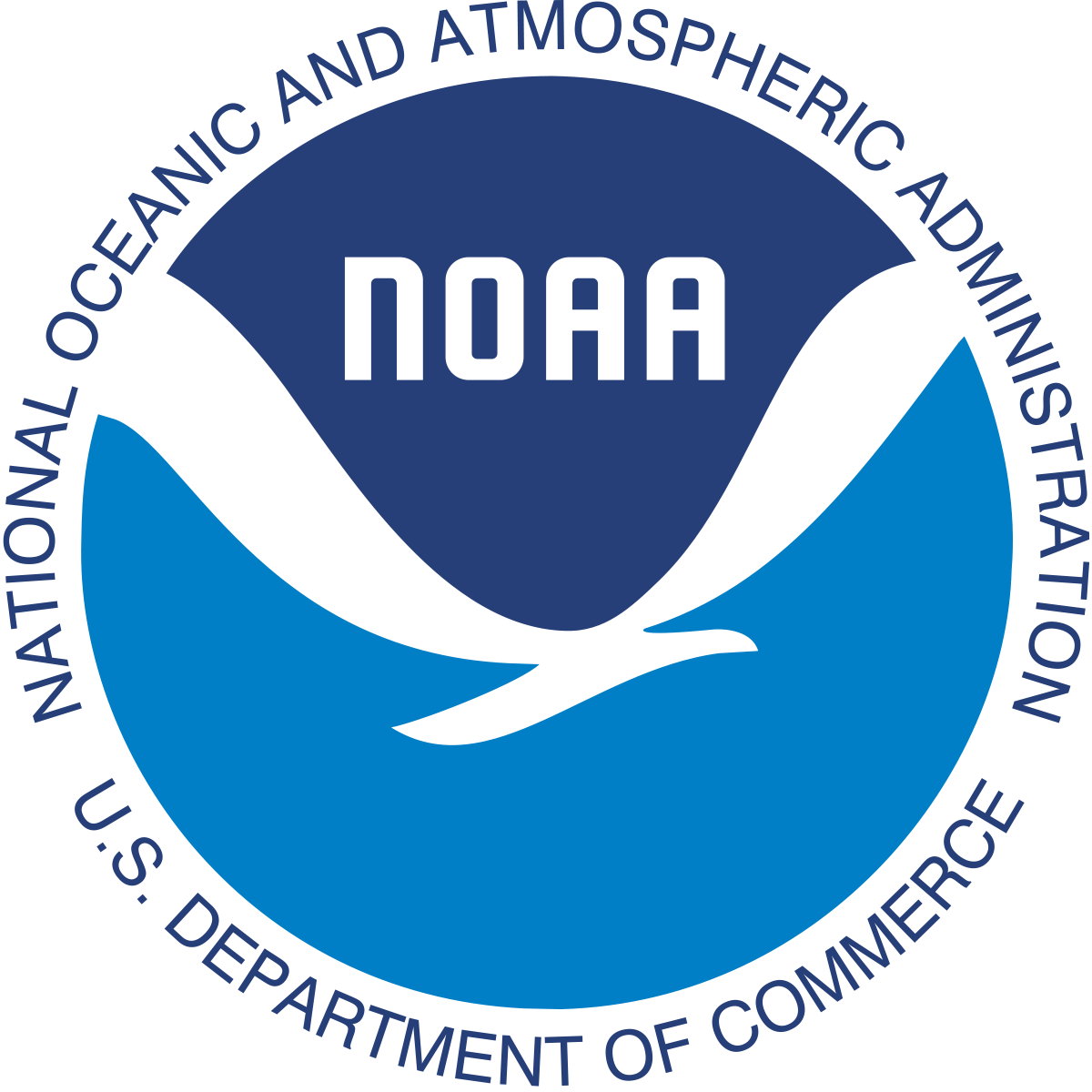 Remote sensing of recreation-use value at public parks -

Cameron Duff

, NOAA Office of Response and Restoration
Wildfire Smoke Exposure and Outdoor Recreation on Public Lands: Using 'Big Data' in a Travel Cost Valuation Framework - Jacob Gellman, University of California-Santa Barbara
People Use Parks with People: Evidence from the COVID-19 Pandemic - Andie Creel, Yale University
The Effects of Race, Income, and Education on Outdoor Recreation during the COVID Pandemic - Matthew Sloggy, US Forest Service, Pacific Southwest Research Station
Climate Impacts 4
The long-term effect of temperature variability on economic activity - new evidence from spatial econometric analysis of high-resolution nightlights data - Manuel Linsenmeier, London School of Economics
Temperature and work of bureaucrats: Empirical analysis on auditing reports in Brazil - Mizuhiro Suzuki, University of Wisconsin, Madison
Extreme temperatures and loan defaults: Evidence from bank-firm level data in Mexico - David Heres, Central Bank of Mexico
Temperature and Morbidity in Colombia - Juliana Helo, Universidad de los Andes
Endangered and Invasive Species
 Examining the Effectiveness of Nonprofit Groups' Expenditures on Species Recovery: the Case of Pacific Northwest Salmonids - Zichu Zhao, Oregon State University
Individual environmental preferences and aggregate outcomes: an empirical agent-based model of forest landowner invasive species control - Shadi Atallah, University of Illinois at 

Urbana-Champaign

Should multiple agents work together or split their job to control populations of harmful species? - Adam Lampert, Arizona State University
Noah's Ark on Rising Seas - Frances Moore, University of California, Davis
Wildlife Conservation
Wildlife Trade Policy and the Decline of Wildlife - Laura Márquez-Ramos, University of Adelaide

Agency Funding and Organization in the Service of Wildlife Conservation - Dean Lueck, Indiana University

Development, Deforestation, and Decline of Species Diversity in India - Raahil Madhok, University of British Columbia

The Charisma Premium: Iconic Individuals and Wildlife Values - John Lynham, 

University of Hawaii

Session Chair: Lynne Lewis, Bates College
Climate Adaptation 2
Climate Change Adaptation in Forestry: Changing Forest Landscapes in the Southeast United States - Kelsey Johnson, Oregon State University
The Role of Local Environmental Institutions in Climate Adaptation: Evidence from Conservation Districts in the Great Plains - Aparna Howlader, Princeton University

Building codes and community resilience to natural disasters - Judson Boomhower, University of California, San Diego

Welfare Effect of Land Use Adaptation under Weak Institution: Soil Salinity Intrusion in Bangladesh - Mohammad Islamul Haque, University of Southern California
Oil and Gas
Severance Tax or Impact fee; Analyzing the effects in UOG industry: Evidence from Marcellus shale region - Pinky Thomas, WVU
Balancing Rent Extraction and Project Execution: the Case of Auctions for Oil Leases in Mexico - Igor Hernandez, Rice University
The Hotelling rule: maxim or fallacy? - Samuel Okullo, Zhongnan University of Economics and Law
Whose Frac is It, Anyway? Using Sources of Productivity Gains to Explain Industrial Organization in Oilfield Services - Charles Mason, University of Wyoming
Thursday, June 3, 2021, 19

:30 ET to 21:00 ET
Air Pollution Policy
 Is Air Pollution Regulation Too Stringent? - Joseph Shapiro, University of California, Berkeley

Adaptation and mitigation of air pollution: evidence from air quality warnings - Sandra Aguilar Gomez, Columbia University

Strategic Local Regulators and the Efficacy of Pollution Standards - Ruohao Zhang, Binghamton University

Brown(er) Skies after Blue Skies Days? The Unintended Consequences of Short-Term Bans on Air Quality in China - Renzhi Shen, University of Southern California
Environmental Federalism and Regulatory Delegation

 

When and Why Do Intergovernmental Grants Crowd-Out Local Spending? Evidence from The Clean Water Act - Patrick Flynn, Vanderbilt University
Do government cost-share programs for irrigation water management improve groundwater availability in the Mississippi River Valley Alluvial Aquifer? - Oladipo Obembe, Arkansas State University
Delegation of Regulation and Perceived Corruption in South Africa - Pedro Naso, GRADE
Spatiotemporal Analysis of Traffic Congestion, Air Pollution, and Exposure Vulnerability in Tanzania - Susmita Dasgupta, The World Bank
Dealing with Market Failures
Labor Market Responses to Environmental Regulation - John Morehouse, University of Oregon 
Efficiency of Water Markets under Prior Appropriation: Evidence from Permanent Water Rights Sales in Nevada - Egan Cornachione, University of Nevada, Reno 
If you build it, they will compost: The effects of municipal composting services on household waste generation - Rebecca Taylor, University of Sydney 
Correcting Market Failures with a 'Durability Gap' - Don Fullerton, University of Illinois, 

Urbana-Champaign
Pure and Impure Public Goods
 

Policy Instrument Choice with Coasean Provision of Public Goods - Matthew Kotchen, Yale University
Groundwater Under Open Access:  A Structural Model of the Dynamic Common Pool Extraction Game - Louis Sears, Cornell University
The Efficiency of Tax Deductions for Charitable Donations Revisited: Evidence from Environmental Groups - Christian Langpap, Oregon State University
Incentives for Impure Public Good Contributions and Motivational Crowding: Evidence from Laboratory and Framed Field Experiments - Vic Adamowicz, University of Alberta
---
Friday, June 4, 2021

Friday, June 4, 2021, 9:00 ET to 10:30 ET
Agriculture Production and Markets

Agricultural Labor Exits Increase Crop Fires - Hemant Pullabhotla
Subsidization of mechanized tillage as an alternative to fire-based land preparation by smallholders: an economic appraisal of the case of southwestern Brazilian Amazon - Thiago Morello, UFABC
A novel framework to model commodity markets - Patric Papenfuß, University of Augsburg
Assessing the Efficiency of Veterinary Feed Directive in Reducing Antibiotics Use - Hongli Feng, Iowa State University
Pollution and Health 2
Acute Health Responses to Renewable Energy - Harrison Fell, North Carolina State University
Cicadian Rhythm: Insecticides, Infant Health and Long-term Outcomes - Charles Taylor, Columbia University
Industrial Lead Emissions and Infant Mortality - Xiao Wang, Carnegie Mellon University
Air Pollution and Health Costs of Coal Production: Evidence from Coalmine Accidents in China - Scott Holladay, The University of Tennessee
Enforcement and Compliance 1
Agriculture and the Environment 1

Conservation 2

Rainforest Conservation policy assessment: The case of the Atlantic Forest in Brazil - Keyi Ussami, University of Sao Paulo
Fight fire with finance: a randomized field experiment to curtail land-clearing fire in Indonesia - Ryan Edwards, Australian National University
The Brazilian Amazon's Double Reversal of Fortune - Francisco Costa, University of Delaware
Economic Development and Conservation Impacts of China's Nature Reserves - Audrey Cheng, Yale University 
Session Chair: Katharine Sims, Amherst College
Hurricanes
When the Storm Has Passed: The Long-Term Effects of Hurricane Exposure - Brennan Williams, University of Virginia
Local Public Finance Dynamics and Hurricane Shocks - Rhiannon Jerch, Temple University
Migration as Adaptation?  U.S. Relocations in Response to Hurricanes - Margaret Walls, Resources for the Future
Who Weathers the Storm The Unequal Effects of Hurricanes in the United States - Jonathan Colmer, University of Virginia
Friday, June 4, 2021, 11:00 ET to 12:30 ET
Electrification
Impact of co-adoption of electric vehicles and solar panel systems: Empirical evidence from Arizona - Jing Liang, University of Maryland

Estimating the Cost of Meeting Electric Vehicle Adoption Targets in the United States - David Rapson, University of California, Davis

The effect of rebate and loan incentives on residential heat pump adoption: Evidence from North Carolina - Xingchi Shen, University of Maryland at College Park

Pumping the Brakes: Vehicle portfolio choice and electric cars in California - Fiona Burlig, University of Chicago
Climate Policy 5
Do carbon tariffs reduce greenhouse gas emissions? Evidence from trade tariffs - Vincent Thivierge, University of California, Santa Barbara

Endowment Effects, Expectations, and Trading Behavior in Carbon Cap and Trade - Beomseok Yoon, University of Georgia

The Ins and Outs of Employment: Labor Market Adjustments to Carbon Taxes - Chi Man Yip, Hong Kong Polytechnic University
Incentivizing Negative Emissions Through Carbon Shares - Derek Lemoine, University Of Arizona
Natural Resource Management
Observability and Stakeholder Conflict in Marine Policy - Jorge Holzer, University of Maryland at College Park
Differential price elasticities of deforestation across the Indonesian oil palm sector - Valentin GUYE, INRAE
Pre-emptive bioeconomic adaptation to exogenous regime shifts - David Finnoff, University of Wyoming
Energy, Income, Race and Justice 
Subsidizing appliance replacement in low-income households - Bettina Chlond, Centre for European Economic Research (ZEW) Mannheim

Who Gets a Bid?  Racial Disparities in Price Quotes - Derek Wolfson, University of California, Berkeley

The Canary in the Coal Decline: Appalachian Household Finance and the Transition from Fossil Fuels -

Joshua Blonz

, Federal Reserve Board
Enforcement and Compliance 2
Financial assistance and violations of environmental regulations: evidence from the Clean Water Act (CWA) and the Clean Water State Revolving Funds (CWSRF) - Sharaban Anica, West Virginia University

Enforcing Regulation when Violations are Heterogenous: Empirical Evidence from U.S. Stationary Emissions Policy - Almira Salimgarieva, Washington State University

Audit Tournaments vs. Random Audits in Environmental Regulation: The Impact of Information Structures on Compliance and Self-Reporting - Timo Goeschl, Heidelberg University
Natural Disasters
Friday, June 4, 2021, 14:00 ET to 15:30 ET
Natural Resources and Development
The wealth-income ratio with natural capital - Rintaro Yamaguchi, National Institute for Environmental Studies
Socio-economic and environmental effects of eco-tourism - Santiago Saavedra, Universidad del Rosario
The Presource Curse: Anticipation, Disappointment, and Governance after Oil Discoveries - Erik Katovich, University of Wisconsin, Madison
Collective action for sanitation: Evidence from experimental games in rural India - Emily Pakhtigian, Pennsylvania State University
Energy Efficiency 1
Optimal Targeting in Information Provision Programs: Evidence from Home Energy Reports - Muxi Yang

, Cornell University

 
Causal Estimate of Avoided Energy Use from Tree Shade - Jacqueline Doremus, California Polytechnic State University
Smart Tech, Dumb Humans: The Perils of Scaling Household Technologies - Christopher Clapp, University of Chicago
Using Machine Learning to Target Treatment: The Case of Household Energy Use - Samuel Stolper, University of Michigan-Ann Arbor
Renewable Energy 2
Agriculture and the Environment 2
The Distributional Consequences of Incomplete Regulation - Danae Hernandez Cortes, University of California, Santa Barbara
A bird's eye view on farm size and biodiversity - Frederik Noack, University of British Columbia
Using Behavioral Science-based Insights to Design Agri-Environmental Programs: Experimental Evidence from Conservation Management Practice Auctions with Producers - Pallavi Shukla, Johns Hopkins University
Economies of scale and ecology of scope - Martin Quaas, idiv
Water 2
Lead exposure, human capital formation, and inequality: the impacts of drinking water lead on short-run and long-run educational outcomes - Jiameng Zheng, University of Texas at Austin

Estimation of Groundwater Service Values and Time Preferences using Flexible Mixing Distributions - Kent Kovacs, University of Arkansas
Effectiveness of local regulations on non-point source pollution: Evidence from Wisconsin dairy farms - Tihitina Andarge, University of Massachusetts
The Social Costs of Nutrient Pollution in the United States - David Keiser, University of Massachusetts - Amherst
Climate and Agriculture 1
Friday, June 4, 2021, 16:00 ET to 17:30 ET
Vehicle Regulation Outcomes
Drive Less, Drive Better, or Both?  Behavioral Adjustments to Fuel Price Changes in Germany - Anna Alberini, University of Maryland at College Park
Using big data to estimate the environmental benefits of congestion pricing in the Los Angeles area - Ruozi Song, University of Southern California
Congestion and the price of gasoline: Evidence from vehicle probe data - Cody Nehiba, Louisiana State University
Choosing to Diet: The Effect of Vehicle Ownership Restrictions on China's Car Sales, Fuel Consumption, and Greenhouse Gas Emissions - Antung Liu, Indiana University
Climate and Agriculture 2
DID with endogenous spillovers: model and application to drought-shocks on the trade and production of wheat - Sandy Dall'erba, University of Illinois at 

Urbana-Champaign

Hedonic Valuation of High-Frequency Flood Risk on Agricultural Land - Oliver Browne, The Brattle Group
Climate and Economic Triggers of Cropland Change in the US: A Fine-scale Spatial Analysis - Luoye Chen, University of Illinois
Can a growing world be fed when the climate is changing? - Simon Dietz, London School of Economics
Energy Efficiency 2
Theoretical and Empirical Evaluation of a  Competitive Energy Rebate Program - Chi Ta, University of Illinois at 

Urbana-Champaign

Does LEED Certification Save Energy? Evidence from Federal Buildings - Xiaochen Sun, Carnegie Mellon University
Credit and attention in the adoption of profitable energy efficient technologies in Kenya - Susanna Berkouwer, University of Pennsylvania
Energy Efficiency, Prices and Management Practices - Mark Curtis, Wake Forest University